There is a crazy giveaway going on at Crazy for First Grade, I am crazy in love for this one!!!! You have to go there and enter, or don't, so I can win, LOL.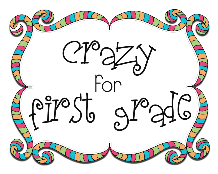 Crazy for First Grade: 100 Followers GIVEAWAY!!!!!
: "WOOOOOHOOOOOOO!!!! I'm pumped about this post!!! In honor of my first 100 followers and as a way to say THANK YOU, I want to have a little G..."