It is time to reveal my giveaway to celebrate 100 Followers! First let me give you a little history as to why I chose this as the prize.
I am very involved in a Character Education Grant for my district and have been for the past 4 years. I have learned so much from participating in this grant and have also earned the privilege of introducing state of the art teaching ideas and materials to my students as a part of the grant. Through this, I have had the absolute honor of meeting Marilyn Perlman, not once, not twice, but 3 times. She is a master teacher in regards to service learning and character education. She spearheaded the OCHO Project for service learning, which you can check out below.
I have 2 copies of her daughter's life changing story "The Biggest and Brightest Light" and would love to share one with a special follower out there. Please click below to find out about this story.
Here is how you enter:
1. Become a follower of this blog or tell me that you are following this blog. Leave a comment.
2. Blog about this giveaway on your blog and leave a comment.
3. Share your favorite story about giving or receiving kindness and leave a comment.
4. If you have a child who is going off to college and want to share in my whirlwind story, follow my mommy blog for the ups and downs of watching your teenagers move on. Leave me a comment to let me know you followed.
You can click the button here to go to the blog: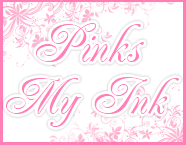 Marilyn's Book:
Project OCHO:
This giveaway ends at 6:00 p.m. on Wednesday, June 1st. The winner will be announced on Thursday, June 2nd. Thank you again for blessing me by following my blog.