This is an amazing trio of prizes for the giveaway over at Little Treasures. You have to click below to check this out (or don't because that will give me a better chance to win, lol).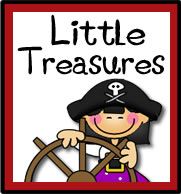 Little Treasures: Giveaway! Check It Out! 50+ Followers
: "A little late but hopefully worth the wait. I think I have finally recovered from Spring Break. I wasn't prepared to be chasing after m..."