This is such an amazing giveaway that you have no choice but to click the link or the picture below and enter NOW! Congrats on A Cupcake for the Teacher for reaching 1000 followers! Now it is time to celebrate!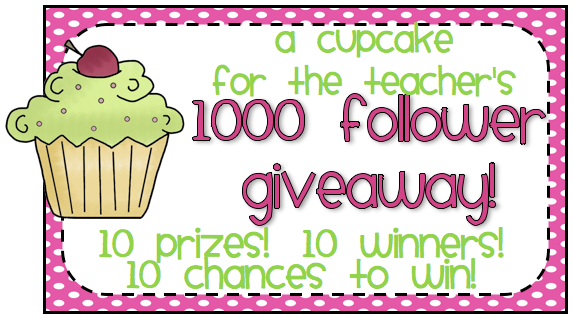 A Cupcake for the Teacher: 10 Prizes x 10 Winners x 10 Entries = 1000 Followe...
: Wooooot! I reached 1000 followers!! In exactly four months of blogging!!! Is that good?! I like to think so ;) I've been planning a BIG g...