Thanks to Farley and her rule of three, I have found 3 new blogging buddies! I am so glad because Tammy is having a giveaway over at her blog for an Erin Condren Planner, yes ma'am! Click below to meet Tammy and enter her giveaway!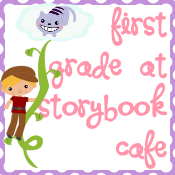 First Grade at Storybook Cafe: Giveaways Galore and My Goals!
: WOW O WOWWIE Have you seen all the really great Giveaways out there? They are all over the place I tell you! (junie has been on my mind of l...