Today's Giveaway Gossip (click the pic, which will take you to each blog):
Mandy is celebrating 500 followers with a freebie and a giveaway!

Nikki over at Melonheadz is celebrating 900 followers (the 2 prizes are AMAZING!)
1000 Followers! Help Lil' Country Kindergarten celebrate!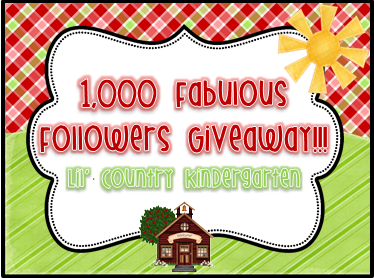 Polka Dots & Pencils is celebrating 100 Followers!