Giveaway Gossip for today (click the picture to go to the post):
First, there is my BLOWOUT giveaway
Which has launched me to 500 Followers, so I might have something extra for the winner, or maybe a 2nd place winner, I don't know yet, so just enter!
Lovin Kindergarten with Ms. Lindsey is celebrating 100 Followers:
Primary Punch is celebrating 300 Followers:
Mrs. I is celebrating 500 Followers:
Mrs. Plant is celebrating 500 Followers: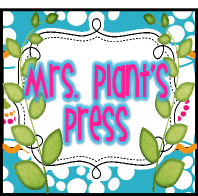 Homeschool Creations is sponsoring a giveaway along with many fabulous blogs!
Calling Plays in 2nd Grade is giving away a $50 gift card to Target!