Core Common Standards is on a roll and you will be so excited to hear all about their newest product! They have completed the Second Grade Common Core Workbook to add to the already awesome Kindergarten and First Grade workbooks that are available! I have both of those beauties and they have saved my mind from going crazy more than once.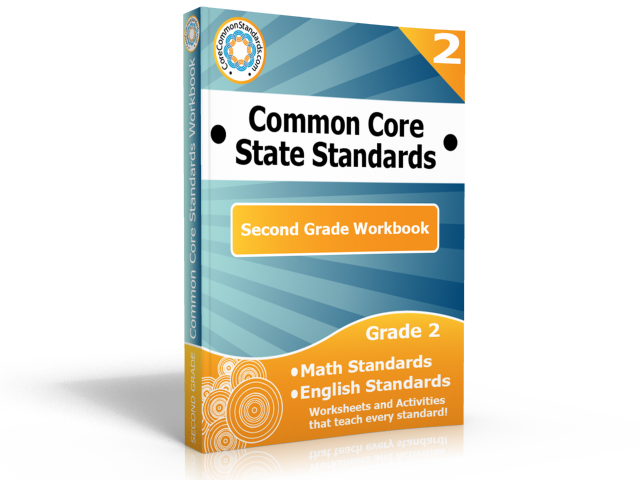 CoreCommonStandards.com
has created these based grade levels and the common core standards that apply to each grade level for English and Math.
I can't tell you how important it is for teachers to have this resource in our libraries. Second Grade teachers out there, click on the hyperlink at the end of this post to check out the book, there are free resources for you to see before you purchase, but you will purchase it once you see what it does for you. The pages are cutified, yes bloggers, cutified with clip art that we all know and love. The resource pages are written using clear instructions for both teachers and students. You will be able to use the activities as stand alone lessons, additions to what you already teach, assessments at the end of your lessons, and just about anything your heart desires.
I can feel your curiosity burning, so don't wait another minute. If you want to check out the Second Grade Common Core Workbook, click the hyperlink and head on over. After you fall in love and purchase it, come back and tell me what you think and how you will use it! Teachers of Kindergarten and First Grade can also click the hyperlink and once you are at the site, just head on over to your grade level.